Coachella Thoughts
We're at Coachella and it's the last day of an epic three-day adventure. As the sun sets on the Outdoor Stage, I find myself surrounded by amazing group of friends as we groove to Tame Impala. My favorite part about a Tame Impala show is the eclectic blend of characters in the crowd. People from all walks of life. Being around this diverse group of people inspired me to want to instantly connect with them and share the best moments of our weekend. Sure, I had connected with a small percentage of the people around me through conversation and friendly embraces, but I wanted to relive every moment that they were so excited to tell me about. I found myself wishing there was a way to experience the festival through their eyes. How much energy was in the front row? What did the sunset look like as it fell behind the crazy art installations? Did Tupac really just make a surprise appearance!?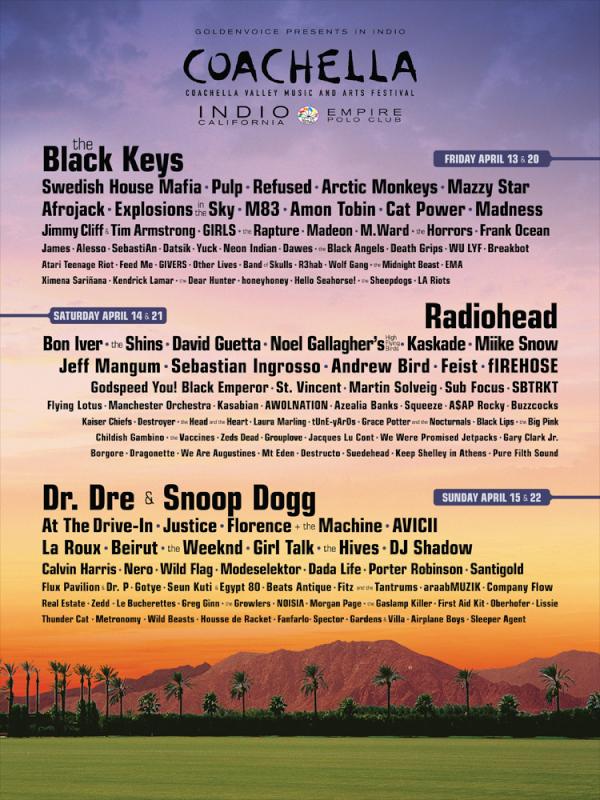 I needed a way to find the best photos exclusively from the Coachella community, and discover the people that were sharing the most exciting moments. After the set ended, my FOMO kicked in pretty hard since there were several Daft Punk rumors floating around, and I didn't want to miss out on a surprise set! If you've ever been to a music festival such as Coachella, you'll understand when I say that it's impossible to see all of your favorite artists in one weekend. If only there was a way to see the most epic performances and always have a story that starts with, "I was there when…"
Rocketing App
I'm Ryan Grainger, a recent college graduate from the University of San Diego, and I'm proud to announce the launch of the ultimate life sharing experience; Rocketing. Rocketing is a fun way to discover trending photos taken by everyone around you in real time. When you take a photo, it's placed on a map, and every person within a certain radius can see it. This helps you find geo-trending events and local hotspots, like parties, concerts, popular bars, and life's most surprising moments. Since Rocketing doesn't rely on followers, you're no longer limited to the experiences of your social network. By eliminating this barrier, everyone can participate in a community experience.
How It Works
When you post a photo it starts with 1,000 points of Rocket Fuel. Rocket Fuel measures the popularity of the photo, as well as its lifespan. A photo's Rocket Fuel is constantly decreasing, burning out by the minute, and the moment it runs out the photo disappears forever. Instead of "liking" photos, users have the power to boost each photo one time, adding between 1 and 100 more Rocket Fuel to keep the photo alive longer. This dynamic photo popularity metric allows the community to collectively decide which content is currently the most awesome, in addition to filtering out content when it is no longer relevant.
Users are encouraged to share cool glimpses of their lives in order to get more Rocket Fuel and rank higher on the Rocketing Leaderboard. The more Rocket Fuel a person has the higher they rank compared to everyone else around them.  Rocketing turns social media into a game as people compete for the top spots on the leaderboard and win special Rocket Fuel Rewards. Since Rocket Fuel is constantly burning out, everyone has the chance to win awesome prizes and become local celebrities
With Rocketing, we're creating your social passport. Just like a real celebrity, users with high amounts of Rocket Fuel can gain access to exclusive events and promotions from our rapidly growing number of partners in the nightlife and party industries. For example, top users can cut the line and gain free entry to clubs; simply by showing the bouncer they have a high amount of Rocket Fuel. We've created these partnerships as a way to promote awesome content by rewarding our top users. So like an actual rocket ship, the more fuel you have, the more places you can go!
*Bonus: Rocketing got access into the lighting area at the Sahara stage this past Coachella for Chainsmokers. It was crazy. Here is "Roses" in its entirety.
http://rocketingapp.com/wp-content/uploads/2016/05/Coachella-2.jpg
1000
2000
derek fletes
derek fletes
2016-05-12 15:20:26
2016-05-12 15:23:24
Coachella: Rocketing Origins